Process for producing bamboo products
How to make high quality bamboo products? What is craftsmanship? Let us introduce the process for producing bamboo products.
Cutting down bamboo trees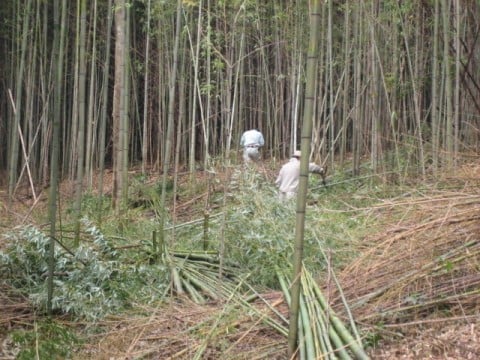 Making bamboo products starts with making good bamboo trees. Cutting down 3- to 4-year old bamboo trees.
Removing bamboo oil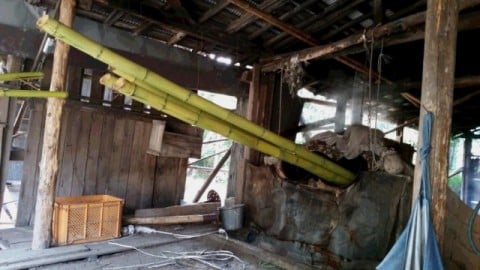 Boil bamboo with caustic soda and wipe off oil seeped out of bamboo.
Solar drying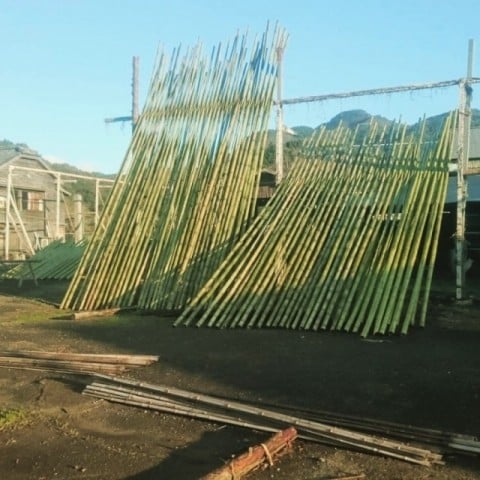 Bamboo color will be turned into white after removing oil and solar drying.
"ARAWARI"- rough cutting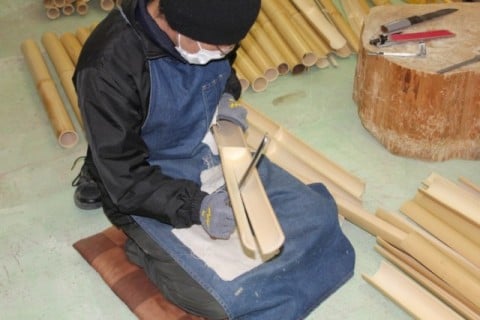 Cut bamboo into half until it becomes very thin and make "Takehigo", thin strips of bamboo.
"HABATORI"- make bamboo same width
Stripping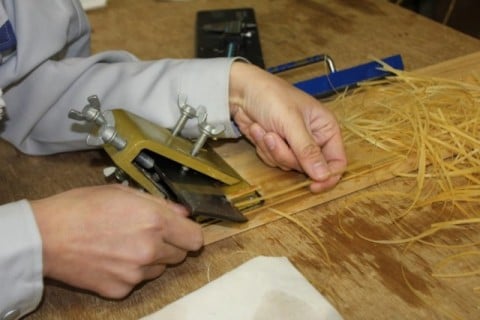 After cutting bamboo roughly, cut and strip it thinly. Make thin strips of bamboo same width. These processes are called "Arasogi", "Kowari" and "Usuhagi".